Innovation Capability Assessment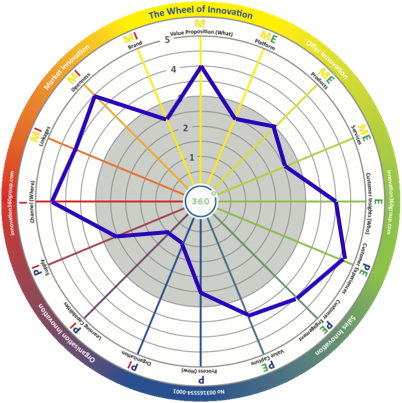 We provide a data-driven 360-degree view of an organization's ability to innovate, based upon the application of numerous contemporary frameworks and practices. The outcome is a blueprint of a company's current strengths and weaknesses, bench-marked against other firms. This provides the foundation for mapping out improvement plans in a firm's ability to continuously innovate in multiple areas, which leads to a sustainable competitive advantage.
The process involves a compilation of insights from multiple respondents including both external and internal stakeholders to provide a comprehensive analysis of what, why and how innovation projects came to fruition in your firm. It includes a data-driven evaluation of 16 different aspects of the organization's innovation viewed through 8 different innovation perspectives, based on examination of 66 different core capabilities. The results are then bench-marked against the results of other firms to provide a picture of your current company strengths and weaknesses.