A Value Proposition Design effort is a structured process consisting of several steps. The first step is to map out your current or intended value proposition using the Value Proposition Canvas to create a baseline perspective. This baseline is then used to drive innovation and identification of potential changes that can be made to improve your offerings in both terms of competitive differentiation as well as fit to customer needs. Candidates for change must then be validated with customers, and the feedback provided used to drive additional adjustments. This cycle of idea generation and validation continues until the concepts converge on an updated, improved, and customer validated value proposition.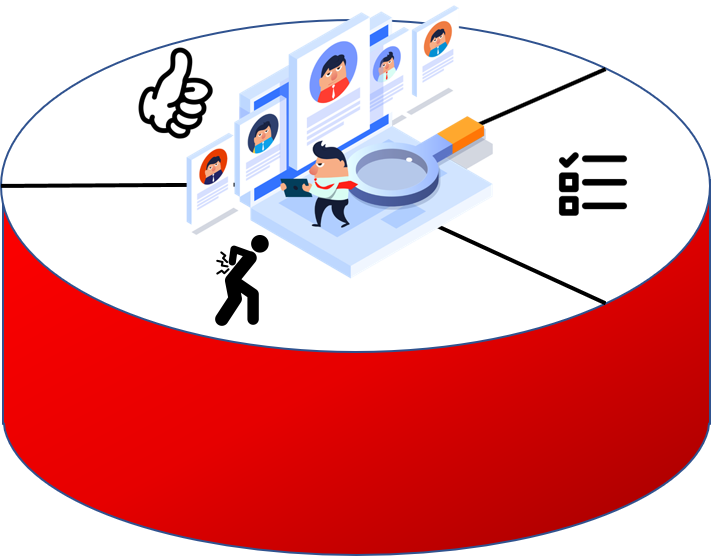 Step 1 - Map your Customer Profile
- Using the Value Proposition Canvas, map the profile of one of your currently existing customer segments. If you are working on a new idea, sketch out the customer segment you intend to create value for.
Select a customer segment that you want to profile.
Identify customer jobs by asking what tasks your customers are trying to complete. Map out all of their jobs.
Identify the pains your customers have in trying to complete the identified tasks. Write down as many as you can come up with including obstacles and risks.
Identify what outcomes and benefits your customers want to achieve with the identified tasks. Write down as many gains as you can come up with.
Order jobs, pains and gains in a column each with the most important jobs, most extreme pains and essential gains on top and the moderate pains and nice to have gains at the bottom.
Step 2 - Complete the Value Map
- Sketch out the value map of your existing value proposition that targets the profiled customer segment If you don't have one yet, sketch out how you intend to create value with your new idea.
List all the features, products, and services of your existing market offering.
Outline how your products and services currently help customers alleviate pains by eliminating undesired outcomes, obstacles, or risks.
Explain how your products and services currently create expected or desired outcomes and benefits for customers.
Rank products and services, pain relievers, and gain creators according to how essential they are to customers.
Step 3 - Check your Fit
by verifying you are addressing what matters to customers. Go through Pain Relievers and Gain Creators one by one, and check to see whether they fit a customer job, pain, or gain. Put a check mark on each one that does. If a Pain Reliever or Gain Creator doesn't Fit anything, it may not be creating customer value. Fit actually occurs on three levels.
The first is the Fit of our solution with the customer problem and with what customers really care about.
The second is the Fit to market, and is driven by positive customer reaction to your value proposition which results in market traction.
The third level is the Fit to your business model in a scalable and profitable way.
Ask yourself, how well does your Value Proposition really fit your customer, market, and business model?
Step 4 - Compare your Fit to that of your competitors. Select the most important jobs to be done, points of pain, and desired gains. Create a competitive map that shows how you rate against competitors with a focus on the most important items. Look for gaps and unserved needs.
Step 5 - Seek out ideas for ways you can improve your Fit
and competitive difference. Areas to consider include:
address more jobs
focus on more important jobs
go beyond functional jobs
help more customers get the job done
get a job done incrementally better
help get a job done radically better
Step 6 - Validate your ideas with customers.
identify your hidden assumptions about customers and ideas
prioritize your assumptions
define ways to test your assumptions
prioritize your tests
execute tests and collect learnings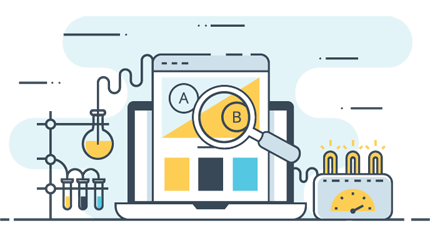 Step 7 - repeat steps 1-6 until a validated competitive value proposition emerges. The search for value propositions that meet customer jobs, pains, and gains is a continuous back and forth between designing prototypes and testing them. The process is iterative rather than sequential. The goal of Value Proposition Design is to test ideas as quickly as possible in order to learn, create better designs, and test again. Use the activity of making quick and rough study models of your idea to explore alternatives, shape your value proposition, and find the best opportunities. Prototyping is common in the design professions for physical artifacts. We apply it to the concept of value propositions to rapidly explore possibilities before testing and building real products and services.