Your VALUE PROPOSITION is the foundation for the success of your business as it defines the essence of what connects your market offerings to your customers and makes you stand out among competitors. It is not simply the product(s) or service(s) you deliver -- it is the ingredient of your business that solves a problem competitors can't. It is your unique identifier and without it, people don't have a reason to choose you over somebody else.

Your Value Proposition is more than just a positioning statement. It drives everything you do in business and marketing.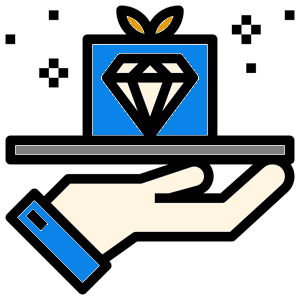 Your Value Proposition:
Identifies your target customer.
Defines the customer need/problem that your product/service addresses.
Expresses the key features of your offering(s).
Addresses how these features connect to needs and deliver benefits.
Describes why these benefits are valuable to the customer.
Specifies what differentiates you as the preferred provider of this value.